Saturday, 7 Jan 2017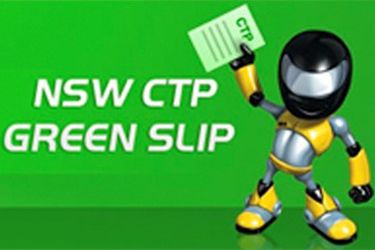 A CTP (Compulsory Third Party) Greenslip is an Insurance Policy which provides compensation for people killed or injured in a motor vehicle accident. It is a legal requirement for all motor vehicles registered in NSW, except Trailers (Trailers are covered under the Greenslip of the towing vehicle).
You are participating in two schemes when you purchase a Greenslip. They are known as the following:
The Third Party Insurance Scheme (regulated by the Motor Accidents Compensation Act 1999)
Lifetime Care & Support Scheme (regulated by the Motor Accidents (Lifetime Care & Support) Act 2006
Why the High Premiums you might ask!!!???
This would make you wonder as to where the premium you're paying is actually going…In my role, I get asked this question every day!
Your Greenslip pays for others who are injured or killed in a motor vehicle accident. Like any type of Insurance, you do not know if you will ever have to make a claim.
As per the State Insurance Regulatory Authority (SIRA), below is a useful breakdown of how a Greenslip Premium is spent:
55% for NSW CTP Scheme Expenses
19% for Insurer Profit
18% for Legal & Investigation Costs
15% for Insurer Expenses
3% for SIRA (State Insurance Regulatory Authority) and RMS Expenses
Other expenses of the scheme are GST, Lifetime Care & Support (LCS Levy) and the Medical Care & Injury Services Levy (MCIS Levy).
CTP Green Slip Prices could rise another 20% this year to cover the increasing number of claims, increase in fraudulent claims and the escalating costs of Medicare.
We at Austbrokers City State can arrange CTP Greenslips on your behalf at Competitive Rates; whether it be Private, Business or for a Fleet of Vehicles for your Business (Minimum – 7 Business Registered Vehicles for a Fleet).
For example; for a Business Fleet of Vehicles in between 7 and 20 Vehicles, based on Wollongong Rates, a Motor Car (Sedans/Wagons) would be $506.65 (Rates standing as of today); A Goods Carrying Vehicle up to 4.5t GVM would be $698.74; A Goods Carrying Vehicle up to 4.5t GVM-16t GVM would be $812.29 and a Goods Carrying Vehicle above 16t GVM would be $2,768.45.
For 20 or more vehicles, the rates reduce even further however are subject to claims history.
NSW Green Slips Rates are subject to change at any time so the prices attached are based on the rates as of today's date.
The above is subject to the following:
* All Vehicles being registered for Business Use.
* All vehicles being registered based at the suburb noted on the Registration Paper. The price will differ if the vehicle is not registered for this suburb as it could then be classified as one of the following rates: Metro, Outer Metro, Newcastle/Central Coast or Country, which may be more or less expensive.
If you would like any further information or a quote for your vehicle/s, Please feel free to contact our office.
Nicole Whittingham
Account Executive | Austbrokers City State