Tuesday, 18 Jul 2017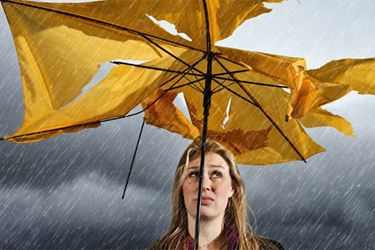 Underinsurance is a gap in cover between the value of a loss and the amount you are insured for.
This gap in cover is common across Home, Life and Business Insurance policies. A recent study conducted by the Insurance Council of Australia (ICA) found that underinsurance exists in 70% of insurance policies held in Australia.
Under business insurance policies, there is a nasty remedy imposed by insurers by way of a Co-insurance, Average or Under insurance clause. This could increase this gap in cover even if you don't exhaust your sum insured.
What Are Co-Insurance, Average or Under Insurance Clauses – How Can They Contribute to a Gap in Cover?
Co-Insurance/Underinsurance, also known the Average Clause, is a common clause contained in most Commercial Property insurance policies where you insure your property for replacement value.
This clause requires that you insure the property for the actual full replacement value otherwise in the event of a partial loss the insurer can settle a claim in proportion to the underinsurance.
Most policies allow a sum insured that is within 80% of the replacement value without the clause coming into effect. If the sum insured is below the 80% then it is deemed the policy holder is under insuring and 'average' is applied. Put simply, the % of your sum insured as it relates to the Replacement Value is applied. The effect of this can create a large gap between the value of the loss and the amount of cover provided.
Please read the following example which should help to explain further:
To show you the impact Co-Insurance, Average or Under Insurance Clauses can have, we have included the following example based on a policy with an 80% co-insurance clause:
Adjusted Loss = (Declared / Value) x Loss
For example, you insure your building for $500,000 and the true value of the risk is $800,000. If you had a storm where the repair bill was $200,000, your policy would respond as follows:
Adjusted Loss = ($500,000 / $800,000) x $200,000 = $125,000 Therefore for the $200,000 repair bill – the underinsured loss would result in a payout of only $125,000 which would leave you $75,000 out of pocket.
Note that Co-Insurance, Average or Under Insurance Clauses can also apply to consequential Business Interruption/Loss of Income claims too.
Here are some key tips to avoid underinsurance:
1. If you are unsure of your sum insured speak with an Insurance Broker – Professional advice is important as this can mean the difference between all your requirements being met and you being left underinsured.
2. Plan ahead – In conjunction with your Broker you should assess your needs to guarantee that the policy will provide you with the adequate level of protection and cover you require.
3. Value carefully – If you are confident, you may choose to do this yourself. However if you have any doubts you can always contact an experienced valuer to review your work.
If you require further explanation of would like to review your current policies, please feel free to contact one of our offices.
Chris Gibson
Account Executive | Austbrokers City State