Thursday, 19 Oct 2017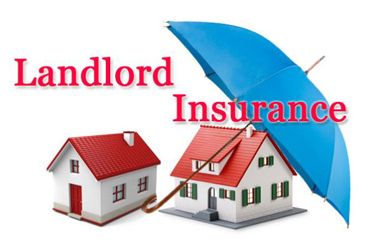 The great Australian dream is in brick and mortar and can be one of the biggest investments most people will make. Although property investment can be potential money pot, the risks can still be high and without careful and considered management, can quickly become a bad investment.
Even with the support of a professional property manager, you can still end up with bad tenants that disregard the importance of good housekeeping, lack respect for your property and lack of commitment to the rental agreement. In saying that, even with the best tenants, your property is still exposed to the harsh Australian environment and with unpredictable acts of nature occurring so often, the importance of adequate insurance is vital.
What am I paying for?
Insurance premiums can be an expensive cost, reducing the investment capital and causing some to choose lower levels of cover to safe cost. Premiums can differ in price but it is important to understand why in order to get the right cover to protect your investment.
Whilst most people assume that by simply purchasing insurance that it will cover them and their assets in all instances, each insurance policy offers additional sections and it is generally the exclusions that can come as a surprise, especially when a claimable event arises.
Do I need to include contents cover?
It is a common misconception that Landlords Contents are similar to a Home & Contents policy and would cover the Landlord for any furniture or general items they may have at the property and do not realise that all fixtures and fittings (any item not attached to the building or that can be removed such as floor coverings, window furnishings, light fittings and appliances etc.) are also considered to be 'Contents' and if not considered in your insurance program can greatly affect the outcome of recovering your losses associated to a claim.
Does the bond cover my loss of rent?
Loss of Rent can also be misunderstood, overlooked or under-rated. It is important to understand the difference between Loss of Rent and Rent Default. Loss of Rent covers you for any rental income that you have lost in the event of a claim where the property has become uninhabitable. Imagine having to continue to pay your mortgage for an extended period of time while your property is being repaired or even worse, replaced!
Rent Default is an option that you can select to cover you for any unpaid rental income by the tenant. Although most would think that the bond will cover this if need be, by the time other costs (end of lease clean, repairs etc.) are deducted, usually the bond is exhausted and any additional out of pocket expenses cannot be recovered, unless you are insured for Rent Default.
The service you get from your insurer is very important, especially where you may not live near your investment property and cannot attend in person. In the event of a claim, the speed of the response can greatly reduce the length and total cost. There are a number of options to consider when it comes to Landlords Insurance and enlisting the help of an insurance broker will assist with making sure the cover you have is right for your circumstances.
Lisa Waring
Account Executive | Austbrokers City State