Thursday, 15 Jun 2017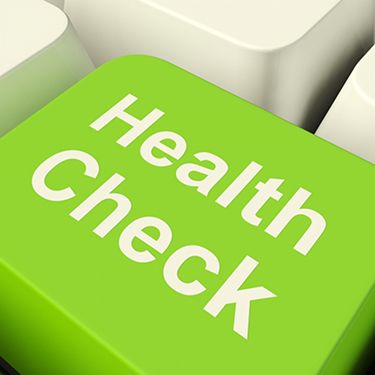 As the end of the financial year approaches, many business owners will be renewing their insurance policies. This is the busiest time of the year for commercial insurance.
Even if your insurances are not due on the 30th of June, now is a great time to make sure your business is correctly protected.
There are three key questions to ask yourself when end of financial year and insurance renewal time approaches:
Firstly and most importantly, do I have the correct insurance cover for the business I am operating?
Secondly, do I have adequate cover to protect my business if something goes wrong? Will my business be able to recover and resume trading again in the shortest possible time?
Thirdly, has any circumstances changed within my business in the past 12 months? Has there been an increase or decrease my stock levels? Has any equipment been replaced or additional equipment purchased including tools and other assets that need to now be included to my insurance program?
Speaking to your insurance broker about these matters before the renewal process gets underway will allow them to obtain the correct insurance quotations for the forth coming year.
In addition, the law requires you to disclose anything that is relevant to the risk being insured that you are aware of and that may be relevant to the insurance company's assessment and the pricing of the risk.
We all know the old saying "it will never happen to me" but if something does happen, you don't want any doubts in your head that your insurance policy will respond. And if an incident does occur, the first thing the insurance company will do is check whether the loss is adequately and properly insured under the policy.
If there are risks on the property that the insurance company was not aware of, or if the insurance cover is not adequate to cover the loss that has happened, your claim could be denied and your ability to stay in business could be severely compromised.
Another thing to talk to your Insurance Broker about at this time is business interruption insurance if not already included in your insurance program. We believe only 35% of businesses have any form of business interruption insurance, and that is a real worry.
There are a wide range of factors that might prevent the successful restoration of your business after some form of loss. Some of these include:
Do you own your premises or lease them? If you lease your premises, what is your landlord likely to do in the case of a major fire? How quickly will they repair the premises?
Do you have key stock that might be lost? Is it easily replaced or will it take some time?
Do you have key machines that might not be easily replaced?
Do you have a key supplier or a key customer? Will you be able to maintain a successful business with these people if something goes wrong?
How would you meet your financial commitments if you were not able to generate income for 2 weeks or 2 months?
You might be able to get back into business quickly, but some of your costs might be higher as a result of the fire or loss. Would your business cope with this?
Rather than facing disappointment and possible heartbreak after the event, now would be a great time to talk to your insurance broker and do an "insurance health check" so they can make sure you have the cover you need to stay in business even if something goes wrong.
At Austbrokers City State we are more than happy to review your existing insurance program to give you peace of mind that your business is correctly protected.
Jackie Lyons
Account Manager | Austbrokers City State