Saturday, 12 Mar 2016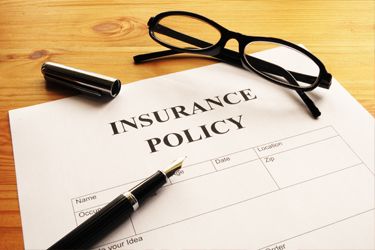 I am often asked by clients and friends why premiums are so different when it comes to buying House & Contents insurance.
We are bombarded by direct advertising focusing squarely on price and you would have noticed advertisements from YOUI, Coles, AAMI, Budget Direct and so on pitching to consumers about providing the best premium. What is not so obvious is what you are getting for that premium.
Unlike many of our everyday purchases where you can physically see what you are buying, an insurance policy is an intangible product where the details of your purchase are contained in the Product Disclosure statement (the fine print)… and the levels of cover can vary greatly between insurers .
The best way to explain this is as follows:
You decide you want to buy a new Holden Commodore. You walk into the car yard and you see two Commodores in the yard side by side. Same colour and same year model yet one is priced at $30,000 drive away while the other is $40,000 drive away. You ask the salesperson why is one dearer that the other and it is explained that the dearer one has a V8 engine and the cheaper one is a V6. The dearer one also has leather seats, sunroof, mag wheels, 8 airbags and so on.
Based on this information we can all comprehend why there is a price difference in the two cars and we are then able to make an informed decision on which vehicle to buy.
Insurance policies work exactly the same way. While the fundamentals of all insurance policies are the same in that they are in place to protect your assets at a time of loss there are vast differences in some of the limits and benefits provided by all the insurers. For example:
Automatic Limit on Jewellery (without specifying any items):
Austbrokers (AIMS) CGU Superior (PDS 1/3/15) – Limit $10,000 per item and 25% of the unspecified contents sum insured for items of jewellery gold or silver articles, furs, watches collections of coins & stamps or medals.
Coles Home Insurance Plus (PDS95005-0616) – Limit $2,500 per item up to 20% of the Contents sum insured in total unless specified for jewellery or watches
Budget Direct Accidental Damage (PDS 23/6/16) – Limit $1,000 per item or a set up to $3,000 in total unless specified for jewellery or watches
YOUI Home Insurance (PDS 23/5/16) – Optional, Limit $5,000 per item pair or set or amount shown in the schedule if optional jewellery at the Home cover is taken
As you can see there is a vast difference in how a claim would be treated by the different insurers so if you lost an engagement ring worth $8,000 at the beach. Only one of the policies would cover this in full and while maximum limits will apply with the others, you would still be out of pocket for the balance.
You also need to be careful with some of the definitions insurers have in their policies. For example, Retaining Walls, gates and fences are defined by some insurers as being part of "Buildings" while others exclude these all together.
I know it is cliché to say but it is important you know what you are buying and while an overwhelming majority will never actually read through the PDS (Policy Wording) you should ask some questions about the things that concern you regarding your home & contents coverage to ensure you are left with no surprises when it comes time to claim.
Basically, while all policies may look the same just like the example with the Commodores, there are major differences when you look a little closer so I suggest you take a few extra minutes when deciding what the best policy is for you.
Bob Grbevski
Managing Director | Austbrokers City State