Wednesday, 16 Aug 2017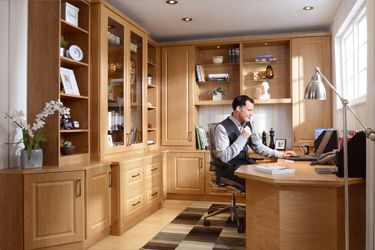 Do you run or are you thinking of starting a home based business?
With nearly one million people running a business from home, home-based businesses are becoming a large part of the Australian business community. Working from home can offer many advantages and lifestyle benefits and may be a great opportunity to start a new career.
But running a business from home is not without risks and it's very important to be aware that standard home and contents policies generally don't cover home-based business activities, or your clients in the event of an accident or illness.
This is a common mistake for many businesses, and without adequate cover this could make you personally liable if an incident occurs.
An insurance broker will make sure that you have the appropriate covers in place to protect yourself, your business and your home. Such insurance covers include:
Public Liability – provides cover for people such as customers or suppliers who are visiting your business at home
Fire, theft and storm Insurance – provides cover for your business equipment (including stock and contents), tools of trade, office furniture and computer equipment.
Business Interruption – provides cover for costs arising from the interruption to your business
Workers Compensation – provides cover for any employees working from your home
Professional Indemnity – provides cover in the event of a claim due to professional advice provided by you
Personal Accident/Illness – covers loss of income due to personal accident or illness
Marine Insurance – provides cover for loss or damage if you send products through the post or freight carriers
If you are currently running a home-based business or thinking of starting one, give Austbrokers City State a call and one of our experienced brokers will tailor an insurance package to suit your business needs.
John Ivancevic
Account Executive | Austbrokers City State