Friday, 27 Apr 2018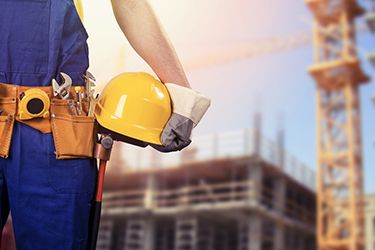 April 28 is World Day for Safety and Health at Work, a day for promoting safety and health in the workplace and to honour those who have died from work-related injury or illness. According to Safe Work Australia, (1) in 2015-16, there were 104,770 serious Australian workers' compensation claims with over 90% due to injury and musculoskeletal disorders.
Safe Work Australia are encouraging Australian businesses to promote Generation Safe and Healthy, focusing on the workplace health and safety of young workers and future generations. "We recognise that young workers have an increased risk of workplace injury due to their lack of experience, maturity and awareness of work health and safety responsibilities."
All businesses in NSW who employ staff are required to have Worker's Compensation Insurance.
In NSW, the functions that were previously covered by WorkCover are managed by three organisations SafeWork NSW SIRA, and icare.
From 1 January 2018, Employers Mutual Limited (EML) will be the sole agent for all new claims services, with existing agents GIO & Allianz continuing to manage their claims prior to 31/12/17 and exempt employers' new claims. Allianz has had their licence extended to continue to manage exempt employers a further 12 months & we expect GIO will have this announced soon also.
All NSW employers now have their workers' insurance policy via icare to protect their workers and business against workplace injury or illness as this transition started in April 2017.
icare was created in 2015 by the NSW government to deliver the state's insurance and care schemes. icare (Insurance & Care NSW) delivers insurance and care services to the people of New South Wales, under the NSW Workers Compensation Scheme. Whether a person is severely injured in the workplace or on our roads, icare supports their long-term care needs to improve quality of life outcomes, including helping people return to work.
By the end of 2018, icare will be known as Insurance for NSW.
While this introduces a new level of self-service independence for business owners and one sole agent for nearly all claims, it also places the burden on businesses to know how best to meet their workers' compensation obligations and needs without the assistance of a scheme agent.
Austbrokers City State can assist clients with understanding all facets of Workers Compensation and related issues they face in the running of their business, allowing them to concentrate on their core business activities, saving time, money and frustration.
We partner with employers, providing cost effective solutions that mitigate risk and provide workers with a safe place of employment. This includes:
Claim Management
Proactive management of workplace injuries helps to achieve an early, safe return to work and keeps your claims costs down.
Premium Management
We can review your rating and subsequent premium to ensure you're not paying more than you need too.
Injury Management
We engage relevant stakeholders in the return to work process for your injured employees.
Prevention
We can independently analyse accidents, incidents, near-misses, equipment failures, operating issues, or quality problems.
Training
Our consultants are specialists in their fields and from time to time draw on allied health, WHS, legal and other specialists to provide a holistic risk management solution.
Austbrokers City State can work with you to develop the right solution for your business. For more information contact us today on 1800 025 396.
1. https://www.safeworkaustralia.gov.au/statistics-and-research/statistics/statistics#annual-statistical-reports