Friday, 15 Sep 2017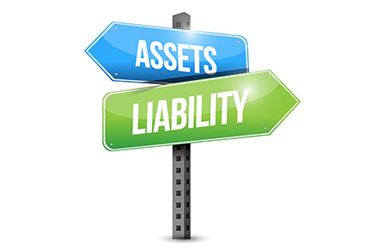 Protecting your personal assets is an essential part of planning your business. Most business people tend to keep the two worlds separate – personal assets and business interests.
That's where management liability insurance comes in. As a business owner, manager, or board member, even a board member of a club or association, you could be deemed personally liable if something goes wrong.
Mistakes such as a breach of legislation or a dispute with an employee could threaten your personal assets. Sure, you can take these risks head on and be sure that you don't fall into any liability pits. But in case it does happen, be prepared to cover any costs arising from a tribunal hearing or a court case and a fine could be levied against you personally.
Management Liability insurance protects you and your management team as well as your business against a series of risks that go hand- in- hand with running a business. A risk mitigation strategy backed by appropriate insurance can save you from losing, not only your business assets but also your personal assets in the event of an unexpected event.
Here are some of the risks you should consider.
Shareholders – including statutory derivative actions;
Employees – can claim unfair dismissal, workplace harassment or unnecessary failure to promote or even employ a certain employee;
Statutory bodies – often followed by a work incident, resulting in investigations, actions can be brought up against you by AU securities and various Investments Commissions, notably with alleged breaches of your duties or directors fiduciary duties;
Obtaining suitable management liability insurance will cover many aspects of your business structure, but the most basic and important are as follows:
Representation costs – can be required when someone becomes legally required to attend and inquiry through a court of law, or any investigation concerning the affairs of a certain corporation;
Legal costs – covering the basic costs and expenses in order to defend and further investigate claims brought up against you;
Other costs – covers other costs and expenses that would normally be paid by the insured subject, all in order to successfully dispose of claims against you.
Claim Example 1: Wrongful Termination
Background
A business development manager in a National office was terminated by the Insured on the basis that his position was made redundant. The ex employee issued proceedings in the Human Rights Commission alleging that he was wrongfully terminated on the basis that someone else was promoted into his position and that his former role was not redundant.
Outcome
The ex employee was able to prove his case and accordingly, the Commission determined that there was wrongful termination and ordered the employer to reinstate the employee and pay him $60,000 in damages and costs. We also incurred $20,000 in defence costs
Claims Example 2: Theft of stock
Background
Over a period of 2 years, an employee of the Insured construction company in collusion with his wife and son were stealing building supplies to build homes for other clients. The employee and his wife had a marriage break up which resulted in her coming clean to the police. The employee was arrested and charged with the theft of $550,000 worth of building supplies.
Outcome
The Insured made a crime claim on their policy and it was determined that the Policy was triggered and indemnity was extended to the Insured. The Insured was able to prove their loss and make a claim for the amount of $680,000 following the report of the loss assessor who assisted the Insured to quantify their loss.
Claim Example 3 – OH&S Claims
Background
A team of 25 factory hands were contracted by the insured manufacturing company to work on the production line in the build up leading up to the Christmas period. The contractors received a speedy 2 hour course in safety and procedure. Unfortunately, on the first day of employment, one of the workers were seriously injured, suffering a severe deep laceration on his hand. A full Occupational Health and Safety investigation began which eventually led to the company being prosecuted.
Outcome
It was deemed that policy was triggered. Following a 2 day hearing, the company was found liable and was fined $120,000.
Overall defence costs incurred were $130,000.
At Austbrokers City State we review your risks and recommend solutions to fit your circumstances. Our objectives are to save you time, manage your risks, give you peace of mind and protect your business.
Belinda Sigsworth
Account Manager | Austbrokers City State